Check These 4 Video Marketing Platforms to Awe Your Audiences
Check These 4 Video Marketing Platforms to Awe Your Audiences
Videos are the most preferred form of content people intend to gather knowledge from and feel entertained. In the sphere of trade and commerce, it facilitates better marketing. 
Many are planning to communicate and spread their business message in video formats to garner more attention quickly. Creating media opportunities for establishing an authoritative online presence for your brand via video marketing in Brisbane is widely practised. 
Who would read a long article when simply playing a video can furnish all necessary details with fetching visuals and audio? You also love to watch videos, don't you? Haven't you considered purchasing anything ever after going through a motivating ad? 
What are 'ads'? Advertising or promotional videos only! Marketing your business offerings and brand via videos on different platforms can
Add to your clientele base in time

Expand the horizon of your reach, both nationally and internationally 

Reach prospects within a lesser time

Influence targets at a much-reduced cost and effort
Understanding Video Marketing Platform 
Video Marketing Platform is not to be mistaken for a Video Hosting Platform. A video hosting platform is one where you simply upload your video online, like YouTube for example. It allows you to make your video shareable online via your site or your official social media accounts. 
Video marketing platforms, on the other hand, enables you to do more than mere uploading clippings online. It is a one-stop solution for video content creation, editing, publication and tracking. 
You can analyse, add customize players, collect your emails, embed the video to your site/blog, and add CTA forms. 
The Top 4 Platforms Worth Your Attention 
There are several video marketing platforms that you can find flooding the market, both online and offline. Scanning through each of them will be a daunting task. 
We decided to save your time and efforts by enlisting here the 4 best choices handpicked by our experts. 
Go through them to find your pick.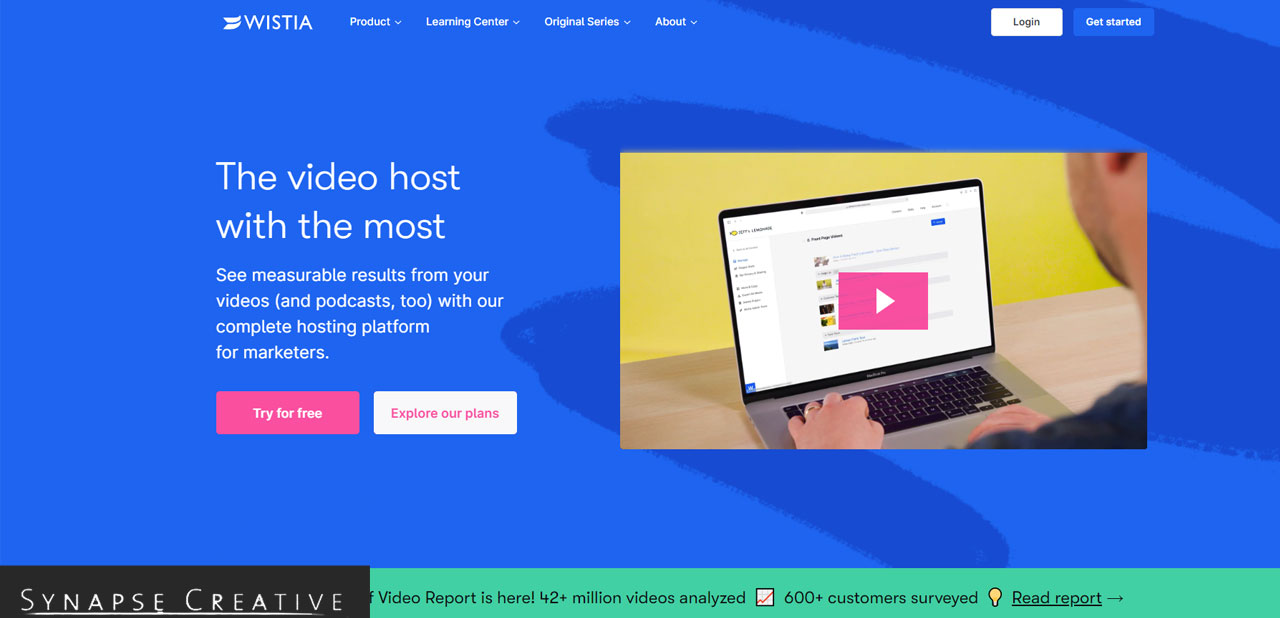 This platform has its focus glued on lead conversion more than any options we have. The user interface is simple and straightforward. Amidst its list of several marketing features, there is one called "turnstiles" that allows you to prompt your viewers to submit their email id (other contact details) for continuing watching the video. It is ideal for B2B video, webinars and podcast marketing. 
Customization of the content is doable. You can collect and send data to your other marketing tools and CRM.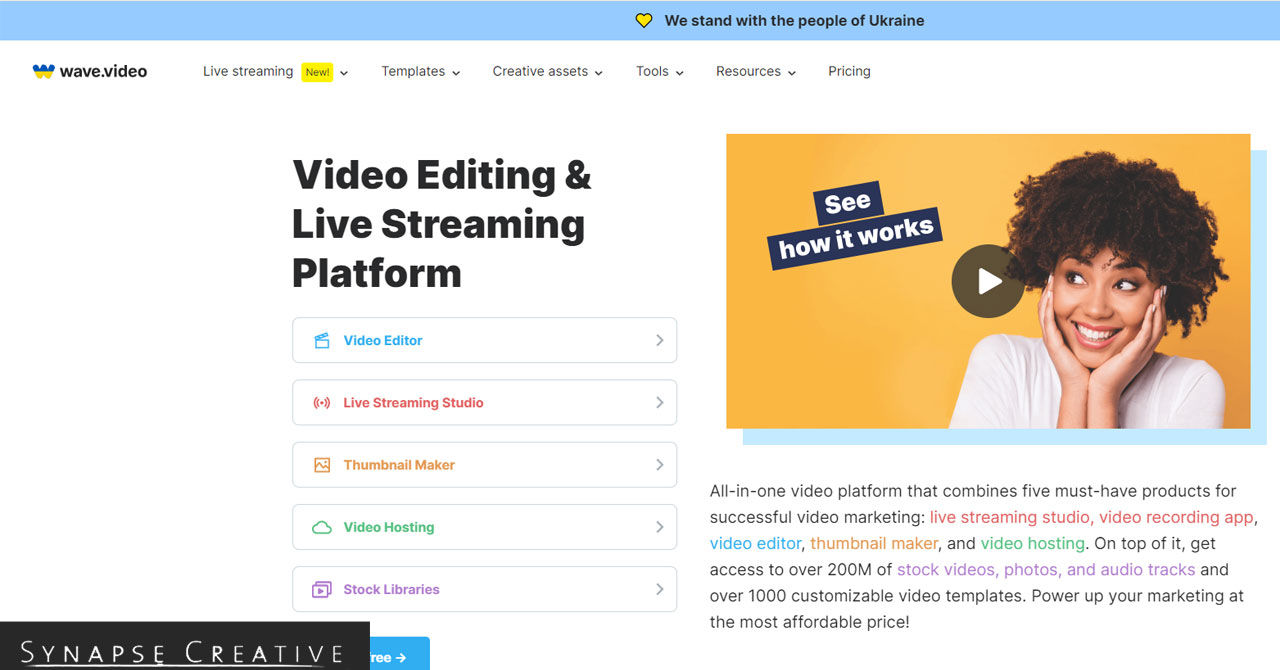 Popular as a video editing and live streaming tool, Wave.video is also a thriving video marketing platform. It comes with a thumbnail maker, live streaming studio, video hosting capabilities and stock libraries. The tool also features a video editor and a video recording app. 
You also get access to 1000+ customizable video templates, and 200M of stock images and soundtracks.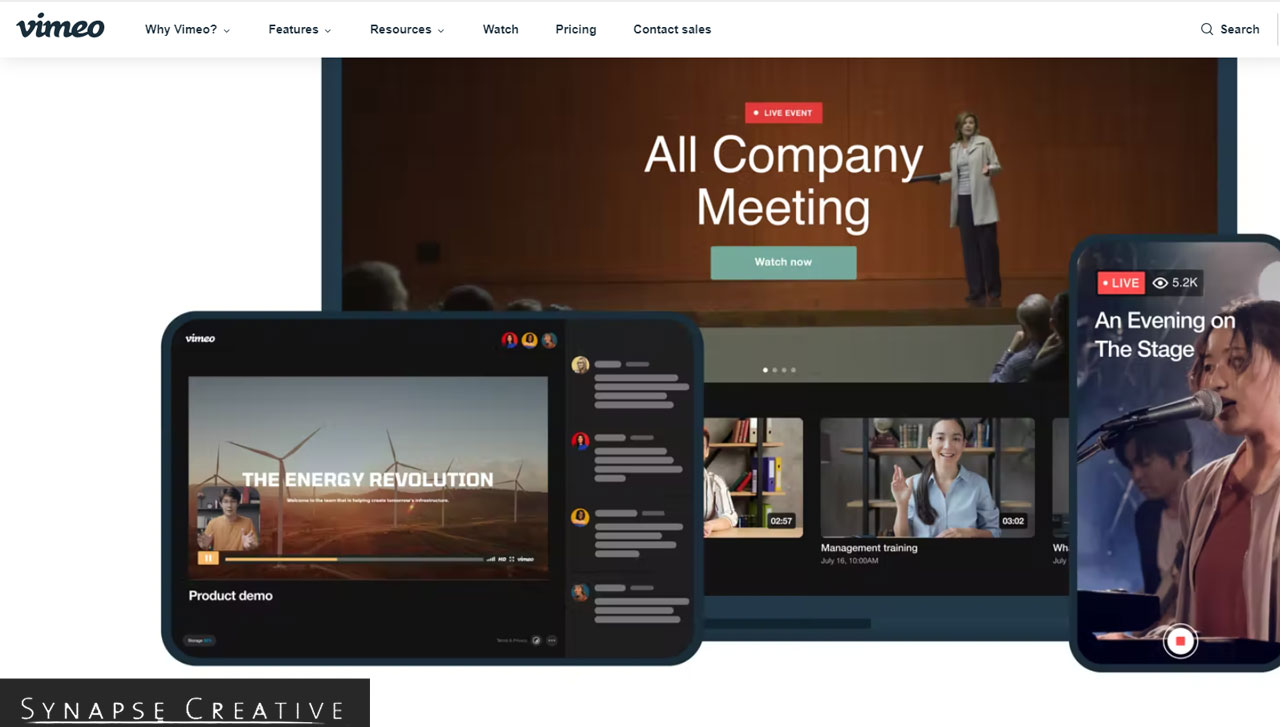 If you even love watching various types of videos, it is unlikely you didn't hear about this. Vimeo is a popular video marketing tool, extensively used to make high-definition marketing and entertainment videos. It has a video library,  screen recorder and video player. You can do live streaming, and record video messages.  
You get the community support of 260+ million users. Consider it a game-changer on social media if played with carefully.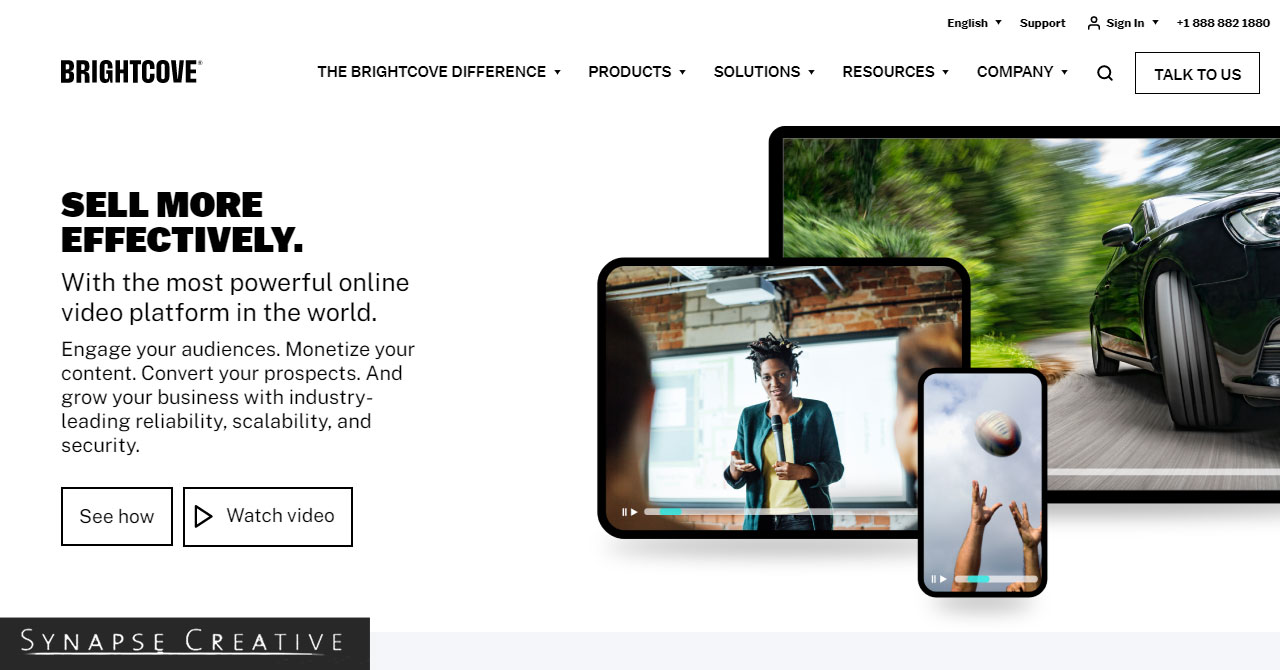 It is a robust video marketing platform trusted by video marketers worldwide. You do not just get a platform to host and market stunning videos but also do lead conversion and monetize your content. You can integrate Brightcove Marketing Studio with your existing CRM, eCommerce platform, and any other marketing automation tools. 
Direct integration with social media channels is also possible. It has a dashboard. 
Summing Up
These four video marketing tools come loaded with features and facilities to brand your business via stellar videos. 
There are other choices available. But these are our favourites and we didn't shy from detailing the reasons.  Read them but explore them practically to find your favourite, and inform us in the comment section below.
Subscribed our YouTube Channel for more.
Check out our previous blog .